100mm Knauf Combi Loft Roll 44 Insulation
Product Code:
I024
Reward Points:
20
Price:
£23.70
Ex Tax:

£19.75
Price in reward points: 1975
20 or more £23.26
50 or more £23.03

**Please note there is a major UK-wide shortage of this product at present. If you would like to check stocks prior to placing an order, please do so by sending a message via the 'contact us' link**
100mm Knauf Combi Loft Roll 44 Insulation - 13.89m2 Pack. Lightweight, flexible, resilient and non-combustible; a perfect solution for stopping heat-loss.
Loft Roll 44 is an unfaced glass mineral wool roll which is lightweight, flexible, resilient and non-combustible.

Rolls are 1140mm wide and perforated or cut to suit both 400 and 600 roof joist centres.
ECOSE® Technology and performance
Knauf's ECOSE technology is a completely natural, formaldehyde-free mineral wool and has no known threat to the environment along with zero Ozone Depletion Potential (ODP) and zero Global Warming Potential (GWP). Thermal, fire and acoustic performance still remain good with a thermal resistance value of 0.044 W/mK and a Euroclass A1 to BS EN 13501-1 fire rating.
Where can I use Loft Roll?
Loft Roll, as the name suggests; is primarily used to insulate the voids in between ceiling rafters within the roof space. A common practice with current building regulations is 2 layers, laid at 90 degrees to one another. Loft Rolls are also to insulate in between separating floors within a dwelling to provide a heat loss solution from the room below. This also provides a basic level of sound insulation. Stud partition walls are often filled with this material to provide the same basic level of sound insulation.
For full details of delivery charges, returns, colour variations, and discounts please see our delivery & returns policy.
Write a review
Your Name:
Your Review:
Rating:
Bad
Good
Enter the code in the box below: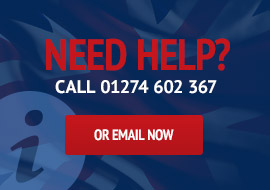 Related Items