18mm Chipboard Flooring P5 V313 2400 x 600mm TG4
Product Code:
T101
Reward Points:
14
Price:
£16.20
Ex Tax:

£13.50
Price in reward points: 1350
P5 tongue and grooved chipboard flooring 18mm is the most commonly used flooring throughout the UK.
18mm tongue and grooved chipboard flooring is a popular choice for both domestic and commercial applications. It is a cost-effective option that is easy to install for both professionals and DIYers.
As the boards are moisture resistant they are suitable for all areas of a house including bathrooms and kitchens. 18mm thickness is designed to be used for joist centres up to 400mm. For anything above this, 22mm should be used.
This product is referred to by many names such as TG Flooring, P5 Chipboard, Moisture Resistant Chipboard, V313, T&G Flooring and also Caberfloor.
Manufactured from a mixture of carefully selected wood chips and blended with a melamine urea resin.
Machine profiled with diamond tipped tooling to achieve a precision tongue and grooved profile on all 4 sides. It is advisable to use a suitable D4 adhesive when fixing these boards.
How do I fix Chipboard Flooring?
• Install the flooring in accordance with the manufacturer's recommendations: This will ensure a good installation and a long-lasting flooring.
• Subfloor: The subfloor must be level and smooth in order to ensure a good installation.
• Moisture levels: The subfloor must be dry before the flooring is installed.
Once the above have been taken in to account, the chipboard flooring are then laid the opposite way to the floor joists and then slotted together using the tongue and grooved joints. The sheets of chipboard are then screwed on nailed to the joists below.
The boards can also be laid as a 'floating floor' on a concrete/screed base or on top of the floor insulation layer. Simply glue the joints using a suitable adhesive and slot together.
Technical details:
FSC certified and Conforms to EN 312 and EN 13986.
Each sheet has a coverage of 1.44m2 and weighs around 17kg.
For full details of delivery charges, returns, colour variations, and discounts please see our delivery & returns policy.
Write a review
Your Name:
Your Review:
Rating:
Bad
Good
Enter the code in the box below: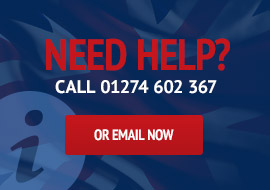 Related Items