10 SIMPLE TIPS TO ENSURE A SUCCESSFUL WINTER BUILDING PROJECT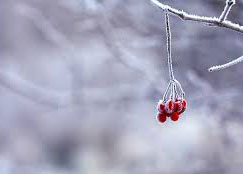 Winter doesn't mean you have to down tools.
Follow our advice and you'll keep on building right through to spring...
1. Do a little planning – look at the weather forecast, both short term and longer, to work out when to put the necessary measures in place.
2. Organise building materials well in advance and allow for possible delivery delays in severe weather conditions.
3. Book your tradesmen in plenty of time and try to have contingencies in place for bad weather days when they may not be able to get to the site.
4. If there's going to be a vehicles or plant on site, make sure the ground has a solid surface to drive on and store materials. If the area is grass or mud, make sure a hard core sub-base is laid to provide a firm surface.
5. It sounds obvious but keep materials stored indoors or under cover where possible, so they don't freeze. If there's no shelter available, cover things such as sand with tarpaulins.
6. Use a suitable frostproofer when mixing mortar or concrete.
7. If you're building or plastering, you'll need water. When freezing temperatures are expected, ensure you have a water supply and keep any exposed water supply pipes lagged and covered.
8. When walling masonry, use a hessian cover when you've finished, to protect the new mortar.
9. Keep the site as clean and tidy as possible to minimise the risk of accidents in slippery conditions.
10. If there's a underfloor heating system in place, use it! When your development isn't quite complete and is uninhabited, turn the heat on low and you'll save on potential repair issues caused by burst pipes.
Follow our sensible advice and you should be able to keep on building through all but the iciest of winter days.
We're always happy to offer help and advice. If you need any help with choosing the tools and products to get you through the winter months, give us a call on 01274 602367 or email us at sales@buildershoponline.co.uk.