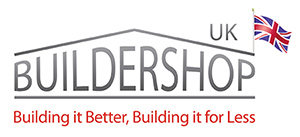 A big friendly hello from the team
Welcome to the new Buildershop UK website!
Buildershop UK are pleased to announce the launch of our latest up to date E-commerce website.
A little bit about the new web-site and our standards
Many hours have been spent on making sure the new site offers everything the customer requires when looking for good deals, first class service and the attention to detail that every sale deserves. If you find anything you think we could improve on, please click on the 'contact us' link at the top of the page. We are always happy to listen to our customers and take on board ideas and constructive criticism. If you feel there's something we are doing wrong in any way, then let us know as we are looking to provide a customer experience that is second to none. Likewise, if you feel we are doing ok, you can also let us know. It's always nice to get positive comments too!
Products
On the site you will find just about everything you need for your building, renovation or DIY project. If you can't see what you're looking for then please contact us via email or call 01274 602367.
New products and services are constantly being added so please put us in your list of favourites. When it comes to building materials, we aim to be the number one internet company in the UK as we constantly strive for perfection. Give us a try, you will not be dissapointed!
Offers and discounts
Every one loves some discount! To make sure that you hear of all the best deals first, please sign up to our newsletter where as a thank you, we will give you £20 discount from your next order with us.
Thanks for looking.
Buildershop UK: building it better, building it for less.