CAVITY INSULATION: WHICH IS THE RIGHT ONE FOR YOU?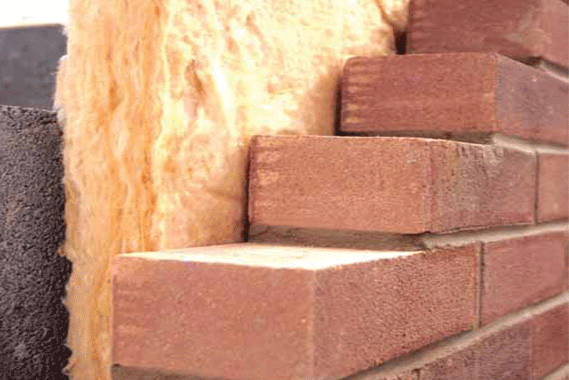 The unpredictable UK weather makes insulation one of the most important considerations of your build or renovation. Designed to keep us cool in the summer and warm in the winter, it works by minimising the loss (or gain) of heat.
Effective insulation can also significantly reduce the cost of heating and cooling a building and increase its energy efficiency. It improves indoor air quality by preventing drafts and moisture build-up and helps to reduce noise transmission.
Cavity insulation can be installed during the construction phase of a building or retrofitted into an existing structure. Installing insulation involves placing the material between the frames of the building's walls, floors, and ceilings and in the attic or roof space, which can be one of the most significant sources of heat loss.
So how do you choose the right cavity insulation?
There are several types of cavity insulation available, each with unique properties and benefits. Common insulation materials are fiberglass, mineral wool, cellulose, foam board, and spray foam. The right one for you depends on a range of factors such as cost, location and the specific needs of your building (your architect may specify exactly what is needed).
Cavity boards and slabs are all designed for external cavity walls: the boards are designed for a partial-fill and the slabs are for full-fill (these are generally double the thickness of cavity boards). Both give good thermal performance.
If you're looking for a higher level of insulation, Kingspan Kooltherm is top of the range and includes floor and roof insulation options. This is the one to go for if your priority is a thermally efficient, greener build, or if your build is in a colder location.
Here is a little more information about the cavity insulation products we stock at Buildershop UK:
Cavity wall insulation boards
Insulation boards are designed to be installed in cavity walls during construction. They come in 1200 x 450mm boards to tie in with standard blockwork heights and use of cavity wall ties. They can also be cut to size for a perfect fit. Our customers choose both the premium-brand, Kingspan, through to general-purpose PIR boards - these are a great value insulation option with an aluminium foil composite on both sides. They can be used in floors, walls and roofs and come in various thicknesses. Brands include Celotex, Ecotherm, Xtratherm (now called Unilin), Recticel and Quinntherm, which all have the same thermal performance and compressive strength as Kingspan but are less expensive.
Buildershop has access to all the brands available in the UK, take a look at the options here
Cavity insulation slabs
Cavity insulation slabs are semi-rigid or rigid slabs of non-combustible, glass mineral wool with a water-repellant additive. Rockwool also offers excellent thermal and fire insulation. They are sized to suit standard vertical wall tie spacings and ensure a closed joint with adjacent slabs by knitting together to eliminate any air gaps.
Cavity Closers
Cavity closers can be used with cavity insulation boards and slabs and are used to close off cavities around windows and doors to eliminate cold bridging.