ECO-FRIENDLY PRODUCTS THAT CAN SAVE MONEY IN YOUR HOME.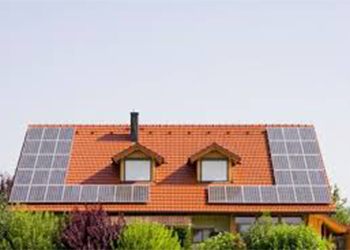 There is a growing trend among Britain's homeowners to become more environmentally friendly. We take a look at the changes people are making to their homes and the benefits of understanding eco friendly building products.
The Benefits of Becoming Eco Friendly
There are plenty of small changes you can make; from removing asbestos tiles and fibreglass insulation, to using wool carpeting, safer paints and salvaged timber furniture when decorating. Many homes across the country have also benefitted financially from energy saving measures such as loft and cavity insulation, draught proofing and double glazing. It is thought that over the course of a few years cavity insulation alone can shed hundreds of pounds from an energy bill.
Renewable Technologies
In October last year the government put the Green Deal policy in place to encourage people to make energy saving improvements in their homes without having to front the cost of doing so up-front. The Green Deal has made 2013 a better time than ever before to ensure your home is eco friendly, and developments in technology mean you can make investments which will make a meaningful difference to your family's impact upon the environment.
Solar panels systems are becoming increasingly popular in Britain. These are installed on the roof of your home and provide a clean and renewable source of power. Solar panels require a considerable initial investment, in the region of £4000-£7500, but after a period of about five years they will have saved you enough from your electricity bill to cover this sum, and will then start making you money.
Rainwater harvesting systems have traditionally been associated with commercial use (for example, on farms), but they have also become more common in a domestic setting. These systems require a large tank to be embedded underground on your property to collect and filter rainwater which can then be reused for a number of tasks. Whether you want to use the collected water to flush your toilets, water your garden or wash your car, harvesting systems will save you money, and considerably lessen your negative impact upon the environment.
Whether you are a homeowner looking improve your property, or a builder looking to purchase eco-friendly products Buildershop UK is here to help. We have a range of solar panel systems and rainwater harvesters that come in various styles and sizes. Whatever your building need, get in touch and our team will be happy to lend their expertise.