EVERYTHING YOU NEED TO KNOW ABOUT HIRING A SKIP.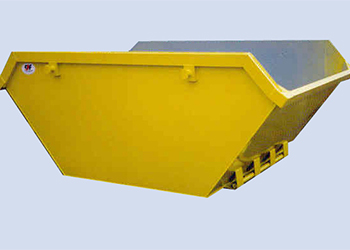 A Complete Guide to Skip Hire
Here at Buildershop UK we offer professional skip hire services to both industry professionals and home owners. There is a lot to think about when hiring a skip, but this guide can answer any questions you might have.
What can you put in a skip?
The first thing to consider when hiring a skip for work on a home is what sort of materials will need to be removed. Certain materials cannot be put in a skip, and so for certain jobs hiring a skip will not be suitable. The following materials are allowed to be put in a skip:
Metal
Wood
Plastic
Soil
Cardboard
Polystyrene
Furniture
Bricks
Rubble
Domestic Waste
Things that cannot be placed in a skip include:
Asbestos
Fridges/Freezers
Batteries
Tyres
TV Sets or Computer Monitors
Paint Tins
Clinical/Medical Waste
Solvents
Liquids
Oil
Hazardous/Toxic Material
What size skip will be required?
The bigger the skip you hire, the more it will cost. Therefore, it is crucial to try to accurately estimate how much waste a job will produce. If you are unsure it is probably best to get a larger one because hiring a second will mean paying for delivery fees and streets permits again, not to mention it can slow down the work.
Where can a skip be stored?
Skips are normally placed on the driveway or lawn of the property being worked on. If there isn't room they can be stored on the adjacent road (not pavement), however, a permit will be required for this. Local authorities are responsible for authorising these permits, which are normally agreed for a fixed period. Buildershop UK can help arrange a permit for you. If placed on the road, safety equipment like lights and cones may be required for your skip. Delivering large skips can be tricky, particularly in busy residential areas; therefore, it is important you avoid re-delivery charges by making sure there will be room to deliver the skip, letting the skip hire company know the most convenient time for delivery and collection.
Buildershop UK offers nationwide skip hire and can also provide muck away services. If you are a builder looking for a competent supplier Buildershop UK has a huge range of tools and material for any job. If you need advice on anything from buying a ladder to brick matching, get in touch.