HELP WITH CHOOSING THE RIGHT CONSTRUCTION PRODUCTS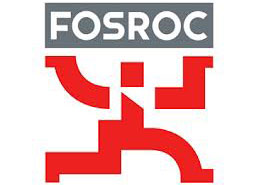 Construction solutions for just about any application
Have you got a specialist requirement for construction mortars, chemicals and admixtures?
With such an extensive range of products available, we've chosen to take a more in depth look at the Fosroc range of products.
Range guide
All of this range can be found in our Specialist Mortars and Chemicals category but here we will break it down.
Concrete Repairs/Masonry Reinstatement
Cement and resin-based products for use when repairs and reinstatement work on defective concrete is required.
A large range of products designed for structural and non-structural repair. Fast curing and self compacting solutions are available along with emergency repair materials such as Patchroc.
Waterproofing
Both structural and non-structural products which prevent the ingress or loss of water through structures. Tanking and water stop products such as self-adhesive bitumen based membranes to liquid tanking systems and the necessary accessories.
Admixtures/Bonding Agents & Adhesives
A range of liquid and powder products that change the properties and performance of cement. These products can help make cement more workable, enhance the strength, both in shorter or longer times as desired and act as bonding agents where improved adhesion is required.
Crack Injection
Resin based products for sealing cracked concrete.
Low viscosity or thixotropic epoxy resin injection grouts which offer high strength performance and excellent chemical resistance.
Epoxy Flooring
Coatings, toppings and screeds designed to offer improved levels of protection on new and existing concrete floors.
With enhanced durability and strength along with excellent chemical resistance, surfaces will have a clean-environment, abrasion and impact resistant finish.
Protective/Surface Coatings
High performance protective coatings for use on concrete, steel and other substrates.
Designed to be used in areas where chemical and abrasion resistance will be required. In some instances, products have a decorative appearance as well as giving the necessary protection.
Grouts & Anchors
These are cement and resin based products with uses such as: filling voids beneath or between load-bearing units.
Products you will find in this section are high strength and high performance, with assured bonding of critical fixings and excellent chemical resistance. Here you will find our most popular Conbextra range.
Joint Sealers & Fillers
Flexible materials which enable relative movement in concrete structures whilst also preventing the ingress of water, wind or chemicals.
For applications such as: sealing aircraft fuelling areas, garage forecourts, parking and cargo areas. Colpor 200PF is the perfect choice.
Too many to choose from?
A good number of the products above appear in one or more categories as some have multi-purpose uses and properties. At least with these headings, it gives a good starting point where to begin looking for a solution to most construction applications. If however you can't find the product you need or just require some additional information, the please contact us and we will be happy to provide assistance.
The majority of products in this category that we have listed do have a link to the technical data sheets but if for whatever reason you can't find the relevant information then please let us know.
Future products
At Buildershop UK we are always looking to add new products and ranges to our site. After the successful period of selling Fosroc products since the site launched in August 2012, we will shortly be selling products from the leading names in this field such as Sika, BASF, Remmers and Fillcrete. In the meantime though if you are looking to source such brands then please speak with our team which are on hand 7 days a week to offer free, impartial advice.