LOOKING AT DIFFERENT HARD LANDSCAPING PRODUCTS FOR THE SPRING AND SUMMER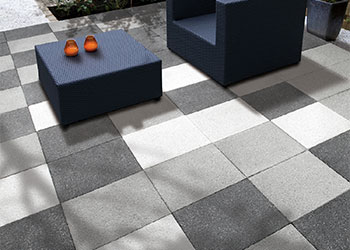 Beautiful ideas for the garden
In today's modern world people are always looking for something unique and stylish, products that really do set them apart from the masses.
Just in time for the Spring and Summer season, we have just added an extensive range of Bradstone and Stoneflair landscaping products.
What sort of choices are available?
If you are searching for something contemporary, take a look at the Panache, Finesse Limestone or Natural Granite pavings as a starting point. With each of the contemporary products, you will find they have a sleek look with clean cut lines. If this sort of look isn't to your liking, there are many more traditional pavings available. With the Cloisters, Old Town or Ancestry ranges, you will see they are perfect to blend in with older properties as the have more of a rustic look to them.
With so much choich available, there really is something to suit every budget. If you are stuck for ideas, why not take a look at the full Bradstone range. Here you will find all types of paving, edgings, walling and decorative gravels. The likes of which can all be combined to really enhance those outdoor areas to give some stunning visual effects.
What sizes are do they come in?
There is far too many to list here as most of the paving brands are complemented with a good range of sizes. Some come in single-sized packs and others in patio packs which are made up with a variety of different sizes if you are looking for a more random effect. For more details you can visit the pavings listings on the site.
Where do the products come from?
Some of the products available are man made. These paving types have been manufactured in moulds often taken from historic areas. For example, the Bamburgh Mill pavings have been based on 17th century originals. This gives a real historic look to them. There are also natural products available such as Natural Stone, Limestone and Granite all honed from quaility materials around the globe. All materials are responsibily sourced and the production of such products are all covered under strict ethical trading policies.
Need help?
If you need help with working out laying patterns or simply want to know how many of a certain product you would need for a particular area. We are on hand 7 days a week to offer free, inpartial advice. Contact us and we will do our best to find the solution to any query you may have.