NEED MORE SPACE, BUT DON'T WANT TO, OR CAN'T AFFORD TO, MOVE?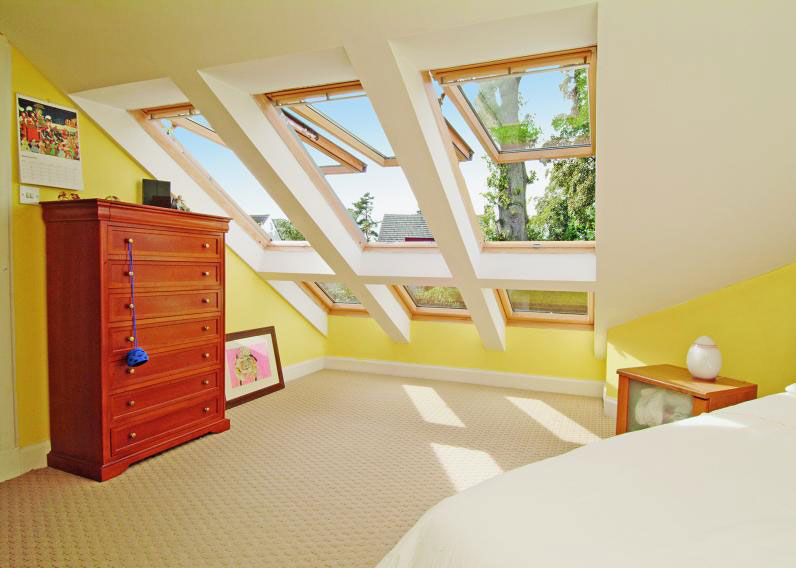 A loft conversion with light-giving Velux windows will give you extra room and can add value to your home too.
House prices are rising again… and while it's encouraging news for the economy, it's not so good if you're thinking of moving to a larger house to gain extra space.
One solution that many people opt for is to convert unused loft space into a new bedroom, office, bathroom or teenage bolt-hole. If you have the space, why not use it?
A few key things to consider at the outset
Height - can you stand up comfortably in your loft? A 2m height is fine for most people.
Heat - will your current boiler cope with another radiator?
Storage - you'll need somewhere to put everything that's up there now!
Light - light is key to the enjoyment you'll get from your new room, so it's worth thinking about how best to let as much of it in as possible, and to make the most of the view out.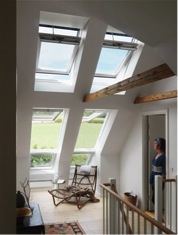 Let the light in
Most people opt for Velux windows in their loft conversions, mainly because they're easy to fit, cost-effective and discreet.
The new generation Velux windows have a larger pane area to let in more daylight; provide good ventilation; use less energy as insulation is incorporated into the frame; and have a modern, sleek look on the outside thanks to recessed flashings that give a weather-tight seal.
There's a choice of finishes on the inside, to match your room; and you even have the option of a solar-powered, programmable, touch screen control panel!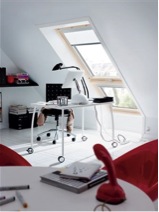 Take work away from the dining table…
A loft converted into a home office will give you somewhere quiet to work, where you can shut the door at the end of the day and keep it separate from your personal and family time.
Daylight is linked with increased productivity, so be sure to factor enough light into your design. It will cut down on lighting costs too.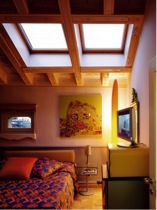 A fantastic view on a starry night
Perhaps you'd choose to create another bedroom to give privacy to a growing family, or to have somewhere special, ready to welcome your guests.
Adding a new bedroom to your home will increase its value and will certainly make it more appealing to future buyers.
Take a look here at our range of Velux windows and flashings, and you'll also find that we have most of what you'll need for your entire loft conversion too.
If there's anything you need to ask us about, call us on 01274 602367 or email sales@buildershoponline.co.uk and we'll be happy to offer help and advice.