NEED MORE SPACE? GREAT! BUT DO YOU MOVE OR IMPROVE?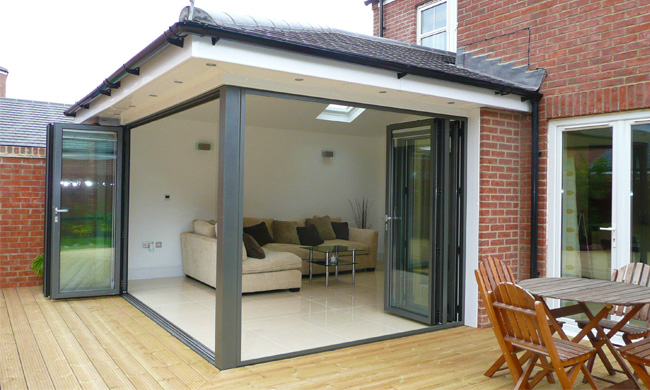 Read on for expert help in making the right decision…
If you need more space but love the area you live in, do you move to a bigger and (probably) more expensive house, or stay where you are and extend?
It's a decision most of us face at some point in our lives.
We'll look at the pros and cons of both options, with real case studies on each, to help you make your decision armed with all the knowledge you need.
Do your homework
This is a big decision! Do your research and you'll be sure you've made the right one.
This blog is your first step on the research ladder, and will help to guide you by answering some of the key questions you really need to ask.
Should you move house….?
When you need more space, it's tempting to get on Rightmove and start dreaming about a lovely new house.
The pros are obvious: more space, maybe a bedroom each for the kids or even a guest bedroom, a larger kitchen, a garage (or double garage), and possibly even in a new location with better schools. There's no doubt about it, moving house can be an exciting proposition!
Let's also arm ourselves with some of the cons: a larger property usually comes with larger mortgage payments, that's obvious, but don't forget to look at your Council Tax band, to avoid any unwanted surprises. And unless you're buying an energy-efficient house with solar panels, your utilities are also likely to be higher in a larger property. The moving process is expensive too: estate agent's fees, a mortgage arrangement fee, solicitors, stamp duty, removals, it all adds up, so make sure you plan accordingly.
If your children are already in good schools, will you still be able to get them there easily, or are you moving closer, to ease the morning rush? If your children aren't in school yet, or you're planning to have a family in your new house, do have a look at the schools in the area to make sure you're happy with them – it could save you lots of stress later on!
If you need to commute to work, plan your potential new route and make sure you experience it during the morning and evening.
We talked to Dean and Kathryn Beaumont who, along with their young children, moved from a two storey town house to a large, detached house in West Yorkshire:
Moving House: Case Study
The problem: The small bedrooms in the Beaumonts' old house felt cramped and there was very little outdoor space to enjoy. Dean runs his own business and needed storage space, and the family would like to have more children, but there was barely enough room for the four of them.
A move to a larger, detached house in a nearby area they love, with plenty of space for the family inside, and a good sized garden with storage outside.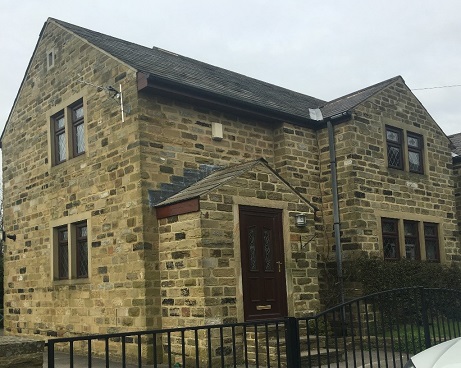 Why did you choose to move house rather than extend your home?
Extending wasn't really a great option for us as it would have encroached on a garden that wasn't particularly large. Going up into the loft would have meant losing some of our existing bedroom space that wasn't the largest to begin with.
What problems did you encounter during the process of buying, selling and moving house?
Luckily we had no major problems apart from the usual delays with solicitors and mortgage companies.
How has the house move made a difference to the way you live?
Moving has made brought some really big differences for the whole family. We now have more space downstairs which means the kids can play games or watch TV while we're in the kitchen. It's also a great room for socialising. All the bedrooms are larger which is great for all of us and we now have a spare guest room too.
Outside, the garden is huge and is fantastic for holding quite large gatherings. On our daughter's birthday we had an enormous bouncy castle – the sort of thing you see at the fairground! It's also great for my business as we have a large garage for keeping some of my materials and tools in.
How did you stick to your budget? Were there any surprise costs?
There were no big surprises here as we'd planned well. The only unexpected cost was a small, yearly rental fee for the garden, as some of it was council owned. We've now purchased it outright along with some adjacent land, which gives us even more space.
What is the best piece of advice you can give to someone about to move house?
Focus on the area you want to live in and try to find somewhere that fits the brief without breaking your budget.
Or should you build an extension…?
If you're happy where you live, your work commute is manageable, the kids are near their friends and schools are good, but you just need more room, a house extension could be the right option for you.
Depending on how much space you have to work with, there's an extension that will suit you: a simple side return to enlarge a kitchen or dining room; a single or double-storey extension; a loft conversion with Velux windows; bring more light into a dark house with a garden room or create a spacious new kitchen extension.
Look at the pros: When you extend, it feels like a new house! An extension can give you a larger kitchen, extra bathroom (great if your kids are getting older and taking over your current bathroom), even an extra bedroom if your family is growing or you'd like to invite friends and family to stay over.
A well-planned extension can mean you're adding more value to your home than it costs to build. Look at the sale prices of extended homes in your area (Zoopla is useful for this) to gauge how much value your extension will add to your property.
On the downside, your house is going to be messy for a while, expect dust – everywhere; and workmen in your house. If you can build your extension during the finer weather months, you may have an advantage because lots of rain can delay your build.
Do you need planning permission?
A loft conversion is fine as long as certain conditions are met. If you're adding a roof extension, it can't be built higher than the highest point of the original roof and must be set back at least 20cm from the eaves. Also it can't overhang the outer face of the original house wall.
A single storey rear extension on an attached property doesn't need planning permission if it's no more than 4m in height and 3m beyond the rear of the house or 4m for a detached property.
For full information on acceptable changes to your house without planning permission, and what to do if you do need it, visit http://www.planningportal.gov.uk/permission/
If you do need planning permission, and many extensions do, it's often a painless, if somewhat time-consuming, process. Engaging the skills of an architect to make sure you have a technically-correct plan to work from may save you time and money.
What kind of costs can you expect?
There are all kinds of extension, and the purpose of your new room will also affect how much it will cost. A kitchen extension is going to cost more than a typical living room or dining room extension, because of the extra work needed fitting gas, extractor hood and plumbing work.
To give you an idea of how much your house extension might cost, let's look at what you'll need to build a simple, single storey, rear brick extension with French doors, window and Velux window:
Extension size: 4m wide, 3m deep, 4m high (at the roof's highest point).
Excavation: 3 tons of earth removal plus 8 yard skip £230.00

Foundations:
Concrete £150.00
Foundation blocks £78.80
Building sand and cement £44.00
Structure:
Breeze blocks x 23m2 £211.14
1300 bricks £400 - 700 per 1000 (depends on brick type) £520 - £910.00
Building sand and cement £44.00
5 packs 50mm Celotex cavity insulation £158.25
Housing ties £22.50
Universal retaining clips £9.65
450mm x 30mtr PVC DPC £13.37
100mm x 30mtr PVC DPC £2.97
4 weep vents £3.20
3000mm lintel £97.88
2100mm lintel £51.25
White UPVC window £225.00
White UPVC French doors with side panels £645.00

Floor:
1.5m3 concrete £210 .00
4 x 2400 x 1200 x 100mm Celotex £112.00
4mtr 300mu polythene DPM £38.50

Roof:
12x 47 x 150mm sawn treated timber 3m £93.24
10m 75 x 100mm sawn treated timber £26.70
Breather membrane £41.95
50m x 25 x 50mm battens £29.50
7x 1200 x 150 x 100mm bent strap £30.80
145 Marley Modern roof tiles (or similar, depending on local planning department)
£139.20
7 ridge tiles to suit £15.40
450mm x 6mtr code 4 lead £169.37 roll
450mm x 3mtr code 4 lead £84.69 roll
1 VELUX GGL SK06 roof window £296.20
1 VELUX EDZ SK06 flashing £57.80
5x 2400 x 1200 x 100mm Celotex GA4100 £140.00

Internal:
2 steel girders (subject to structural engineer's calcs) £350 approx.
2 Concrete padstones £29.42
5 Celotex PL4000 £152.45
Standard plasterboard x 10 £55.60
Fire resistant plasterboard x 1 £8.16
5 x dri-wall adhesive £33.55
5 x Thistle board finish £25.85
10m Torus skirting £17.70

Fixings/adhesives/sundries: £100 approx.
Total £4765.09
*Prices are from Buildershop UK correct in February 2016. Labour, radiators, underfloor heating, electrics and decoration have not been included in the above.
For more information on all of these products, go to https://www.buildershoponline.co.uk
Extension Case Study
Sarah and Philip Newby, and their two sons aged 13 and 10, live in a semi-detached house in Stockport.

The problem: The boys took over the living room with friends and computer games straight after school, so they needed a quieter, technology-free space to relax in. Philip was also starting his own business and needed a dedicated work space. There was also just one bathroom, upstairs.

The solution: The Newbys decided to extend the full width of the rear of the house, to give them a snug, office and downstairs toilet and shower room.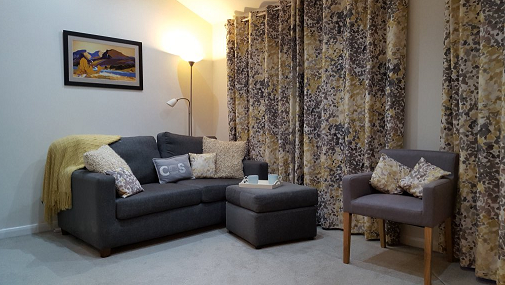 A good sized extension created extra living space plus an office and shower room
Why did you choose to extend rather than move to a larger house?
We really like the location of the house as it's on a quiet street, close to the boys' school. They also have friends who live a couple of doors away, so it's great for their social life. We realised we would struggle to find a better location and all the stress of moving put us off a bit as well.

During the extension build, what problems did you encounter?
The builder sub-contracted some of the work (like electrical work) and then was let down by them. This meant that the build took twice as long as his original estimate.

Did you project manage the build or did your builder coordinate everything?
The builder recommended an architect, who was great. He took our ideas on board, but came up with a design that was a much better use of the available space. He organised planning permission and the building control approval.

How did you select your builder?
A recommendation from a neighbour.

How has the extension changed the way you live?
The extension looks over the garden and gets the morning sun, so it's lovely to sit in there during the day. Having that extra room and a second bathroom means that we can easily have friends and family to stay. Philip can work at home in his own office, rather than having to use the dining table and it also means that the boys can have friends over and we can still have a peaceful afternoon!

How did you stick to your budget? Any tips for keeping costs down?
Online research helps with comparing costs of things like bathroom fittings and tiles. I think employing a small local builder and an architect separately was cheaper than using a large design/build firm, but did mean that it took longer.
What is the best piece of advice you can give to someone about to begin planning their own extension?
Make sure you get a recommended builder, and even though you might think you know what you want, an architect definitely helped us make the most of the space we had.
In the end, choosing to move or extend comes down to what's going to give your family the lifestyle you want, and comes within your budget.

Hopefully you're now armed with a little more knowledge to help you make your decision!

We've helped thousands of people to build their own extensions, if you decide that's the right option for you, we can help you with any questions you have and make sure you've got exactly the right materials you need.
Whatever you need, call us on 01274 602367 or email us at sales@buildershoponline.co.uk.