Kingspan Kooltherm®
Kingspan Kooltherm® Insulation
For efficient yet thin insulation products, look no further than the premium Kingspan Kooltherm® range. When installed correctly, the floor, wall and roof panels offer long term thermal insulation over a building's lifetime. The majority of boards within the Kooltherm® range now benefit from a lower lambda value of 0.019 W/m.K with a thermal resistance figure that is unrivalled by any phenolic or PIR insulation. Unaffected by air infiltration and resist moisture and water vapour, they are perfect choice for high specification projects.
Partial Fill Cavity Walls
For partial fill cavity walls, the K108 serves most projects' insulation needs. This thin rigid thermoset insulation allows you to keep a clear cavity in brick or block builds, and is usually fixed by wall ties. The boards are easy to handle and install, and effectively resist moisture. They have a thermal efficiency of 0.019 W/m·K.
Plaster Dab, Adhesive and Mechanical Fixing
The Kooltherm® K118 insulated plasterboards are designed for use as a wall or roof insulation and are generally used as a secondary layer of insulation to help achieve high specification modern 'U' value targets. The K118 can be installed by plaster dab or adhesive bonding directly onto brick or block or can be mechanically fixed to timber battens or rafters. Each board offers insulation, dry-lining and vapour control in a single product. With a low emissivity composite foil and a B-s1,d0 Euroclass a rating, these insulated plasterboards are the perfect choice for saving time as the insulation and plasterboard are installed at the same time.
Floors and Roofs
If you require floor insulation, Kingspan's K103 Floorboard are just the job. Suitable for solid concrete and suspended ground floors, these floorboards minimise heat loss effectively.
The K7 is a pitched roof board, designed to fit between and under rafters in tiled or slated roof spaces. A choice of unventilated or ventilated installation makes the K7 perfect for any new build or loft conversion, whether roofing is or isn't intended.
For more information about the Kingspan Kooltherm® products, check out our range below. On each product's page you'll find a PDF of technical data, which details typical constructions, U-values and design considerations.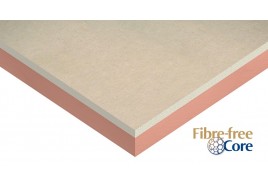 Kingspan Kooltherm® K118 are market leading, premium performance rigid thermoset phenolic insulated ..
From: £1,028.39 (EX. VAT)
£1,028.39 (EX. VAT) | £1,234.07 (INC. VAT)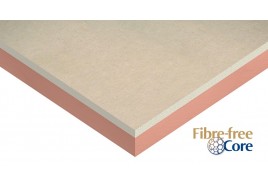 PLEASE NOTE THAT IN SOME AREAS, CERTAIN THICKNESSES MAY ONLY BE AVAILABLE IN FULL PACKS. IF THIS IS ..
From: £84.89 (EX. VAT)
£84.89 (EX. VAT) | £101.87 (INC. VAT)