Knauf DriTherm 32 Insulation -1200 x 455mm
Product Code:
I197
Reward Points:
29
Price:
£34.74
Ex Tax:

£28.95
Price in reward points: 2895
1200 x 455mm Knauf Earthwool® DriTherm Cavity Slab - Ultimate 32. Partial or full fill cavity wall insulation
Used to insulate the cavities of external masonry walls. Available in 75mm, 100mm, 125mm and 150mm packs.
Knauf Dritherm 32 is a high-performance cavity insulation solution that is made from glass mineral wool utilising Knauf's Ecose technology. It is designed to be used in external masonry cavity walls in either a full-fill or partial-fill application.
They have a wide array of benefits such as; water repellent, non-combustible & odourless. The slabs are 455mm wide & are rigid or semi-rigid, these suit standard vertical wall tie spacings which provide a closed 'knit' joint with adjacent slabs.
In addition to an excellent thermal performance these also have some additional benefits that can often be forgotten about, such as; not sustaining vermin nor encourage the growth of bacteria, fungi or mould.
DriTherm 32 Cavity Slabs are lightweight and if needed can be cut can down to a more preferable size. They'll be delivered in a polythene pack which is advised as a short-term protection. If they need to be stored for a longer period then please store them indoors or under cover & off the ground. It is advised that these Cavity Batts should not be exposed to the elements.
Using Dritherm Ultimate offers the following benefits:
Excellent thermal performance: Dritherm 32 insulation has a thermal conductivity of 0.032 W/mK, which makes it one of the most efficient cavity insulation products on the market. This means that it can help to significantly reduce your energy bills and keep your home warm in the winter and cool in the summer.
Durable: Dritherm 32 Ultimate is made from non-combustible glass mineral wool, which is resistant to moisture, pests, and mould. This means that it will provide long-lasting insulation performance for your home.
Sustainability: Dritherm 32 is made from recycled glass, and it is also recyclable itself. This makes it a sustainable choice for homeowners who are looking to reduce their environmental impact.
Knauf Dritherm 32 Ultimate comes in the following pack sizes:
75mm Dritherm 32 - 6 slabs = 3.28m2
100mm Dritherm 32 - 6 slabs = 3.28m2
125mm Dritherm 32 - 4 slabs = 2.18m2
150mm Dritherm 32 - 4 slabs = 2.18m2
Dritherm 32 Cavity Slabs are also easy to install. They are usually fitted into place by the brickwork contractor as they build up the masonry cavity walls. This is done by securing the slabs against the internal leave using universal retaining clips and wall ties. Once installed, a good level of thermal performance is achieved which will provide a snug and comfortable living environment for you and your family, while also helping to reduce your energy bills.
Product details:
Material:
Glass Mineral wool
Thickness:
75mm, 100mm, 125mm, 150mm
Thermal Conductivity:
0.032 W/mK
Fire Classification:
Euroclass A1
Water Vapour Resistivity: 5.00MNs/g.m
Here are some additional benefits of using Knauf Dritherm 32:
Improves sound insulation: Ultimate Grade Dritherm 32 can help to reduce noise pollution from outside, creating a more peaceful and relaxing home environment.
Reduces condensation: Dritherm 32 helps to reduce condensation by absorbing moisture from the air. This can help to prevent mould growth and other problems associated with dampness.
Increases the value of your home: A well-insulated home is more energy-efficient and comfortable to live in, which can make it more attractive to potential buyers.
Summary:
Overall, 100mm Knauf Dritherm 32 has been the most popular thickness over past years but with new regulations for Part L coming into place, it is now more likely that thw 125mm Dritherm 32 or the 150mm Dritherm 32 will need to be used to meet current criteria.
The main benefit when using a greater thickness of this high-performance cavity insulation solution is that it further reduces energy bills and increases the value of your home.
​Earthwool DriTherm Cavity Slabs are manufactured in accordance with BS EN 13162, EN 16001 Energy Management Systems, OHSAS 18001 Occupational Health and Safety Management Systems, ISO 14001 Environmental Management Systems, and ISO 9001 Quality Management Systems, as certified by Bureau Veritas.
For full details of delivery charges, returns, colour variations, and discounts please see our delivery & returns policy.
Write a review
Your Name:
Your Review:
Rating:
Bad
Good
Enter the code in the box below: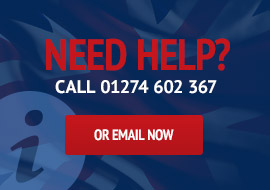 Related Items