Crack Injection
Low viscosity or thixotropic epoxy resin injection grouts which offer high strength performance and excellent chemical resistance.
Resin based products for sealing cracked concrete
Cracks in concrete can appear for a variety of reasons. When they do, action must be taken quickly to ensure that no further damage occurs. This is especially the case in external structures as any water ingress could cause more serious problems.
Crack injection resins act as a physical barrier to water ingress and are suitable for open-ended and static cracks.
Technical assistance
On all products you will find helpful PDF links to Fosroc's techinal specifications. If any other assistance is required, please don't hesitate to contact Buildershop UK on 01274 602367
PLEASE NOTE. PRODUCTS IN THIS SECTION CAN ONLY BE DELIVERED WITH OTHER PRODUCTS IN THE SPECIALIST MORTARS CATEGORY. THEREFORE PRODUCTS FROM OTHER CATEGORIES CANNOT BE COMBINED WITH SPECIALIST MORTARS CHEMICALS TO MAKE UP THE £100 EX VAT FOR FREE DELIVERY.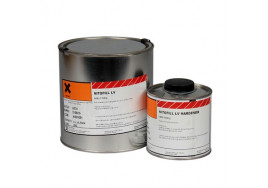 Nitofill LV manufactured by Fosroc and supplied in a box of 2x 1.5 litres packs A low viscosity, ..
From: £173.67 (EX. VAT)
£173.67 (EX. VAT) | £208.40 (INC. VAT)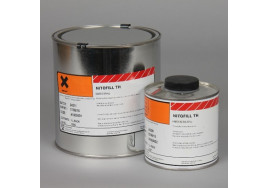 Low viscosity or thixotropic epoxy resin injection grout. for the injection of cracks between 0.5&nb..
From: £91.98 (EX. VAT)
£91.98 (EX. VAT) | £110.38 (INC. VAT)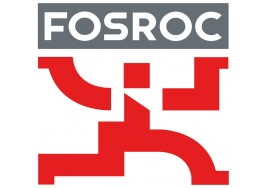 Nitokit Basic Accessory Pack Accessory pack consists of: • Injection gun • 10 nipples/flanges..
From: £190.26 (EX. VAT)
£190.26 (EX. VAT) | £228.31 (INC. VAT)