A LOOK AT THE COLOURS AND USES OF GRAVEL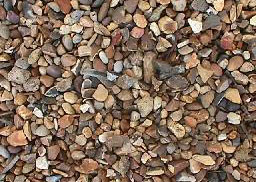 A question we often get asked is 'what colour is your gravel?' The simple answer is that this varies dependant on the location they are quarried from. In some areas, gravel is also dredged from river beds.
What type of gravel can I expect?
Gravel, also known as shingle, comes in a variety of shapes, sizes and colours from the smooth and rounded 10mm 'pea' gravel to the larger and sometimes more angular 20mm gravel. The size is determined by a screening process. The 2 most common sizes as detailed would have to pass through a mesh no bigger than their respective sizes.
To help customers make an informed choice when deciding what they would like to cover their drives, paths and bedding areas with, we have compiled a selection of sample pictures for certain areas of the UK:
Newcastle = grey/brown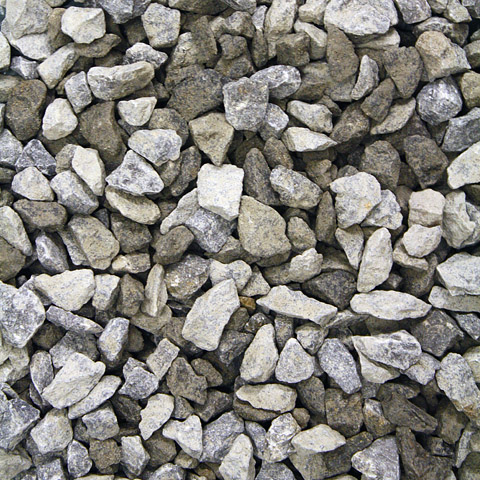 Cannock = pink/grey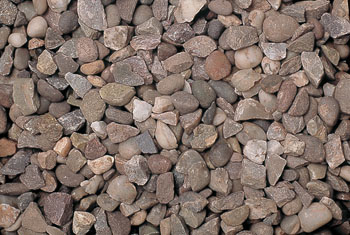 Yorkshire & Canning Town, London = mixed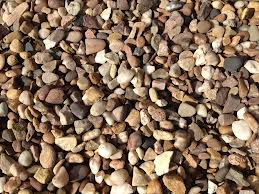 Bristol and Somerset = buff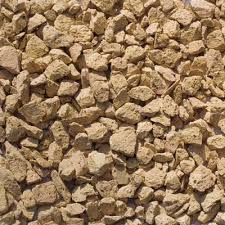 Glasgow and Edinburgh = dark grey/brown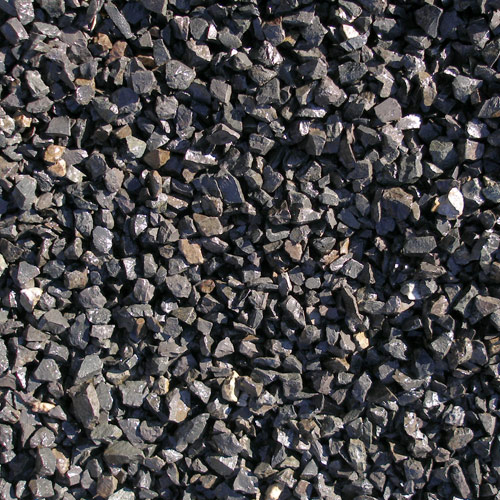 Felixstowe = grey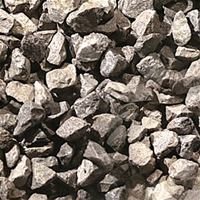 Southampton = reds/brown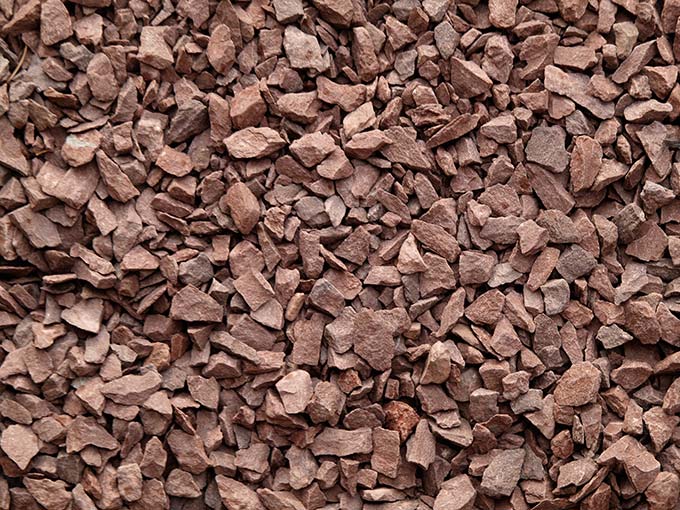 Can't find your area listed? Don't worry, contact us here let us know your delivery postcode and we will get back in touch to give you a better idea of what colour you can expect.
The many uses of gravel
As we mentioned earlier, gravel is most commonly used for decorative purposes but is also used in construction. Single sized stones are used for pipe bedding when laying drainage pipes and also for soakaways and French Drains.
The 20mm sized gravel is better suited to driveways as it does not stick in car tyres as easily. That said, there's nothing to stop it being used in other areas.
Gravel is also used in the process of making concrete. When mixing by hand or manually with a cement mixer, the stones are more commonly pre-mixed with grit sand, known as ballast or all-in gravel. This eliminates the need for extra mixing. Simply by adding the correct ratio of cement and water, concrete is then formed. Generally speaking, 20mm is the most common but 10mm or 6mm granite chippings can be used for a finer textured finish.
Natural stone aggregates such as Limestone and Gritstone are also used in the manufacturing process when making re-constituted stone products such as paving and walling. The natural stone aggregates are crushed to a size of approximately 3mm down to dust, then carefully mixed with cement and placed in moulds of the desired shape.
Can I be more specific when ordering gravels and decorative aggregates?
It's your choice!
We all have different needs and requirements when it comes to making our landscapes look the way we want.
Alongside the more commonly used standard type gravels that have been detailed, a whole range of more specific sizes, types and colours can also be supplied. Click here for some great choices to really enhance any outdoor space. If you can't see the colour or type you need listed, it's not a problem. We have access to nationwide gravel and decorative aggregate supplies. Whatever the size, colour or budget, you can be assured we will be able to meet your requirements.
Other materials you may need
It is good practice when laying gravel in most areas to beforehand lay a geotextile membrane/weed control membrane. This type of product enables the water to drain through the gravel but suppresses the growth of weeds.
When planning to use decorative aggregates on a driveway area, it is advisable to make sure that there is an appropriate sub-base in place. The sub-base needs to be good compacted material to alleviate the risk of sinking.
I need help working out how much I need
As an example, if you have an area 10 metres long by 5 metres wide and plan on putting the gravel down at a depth of 50mm, you would need approximately 4.5 tonnes. If you're not sure about working the quantities out, we can help. Please get in touch with your measurements and we will advise.