SAVING ENERGY FOR YOUR HOME WITH GREEN DEAL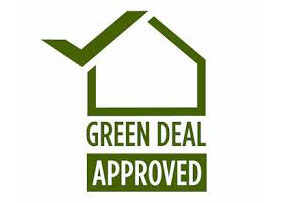 Green Deal is a government backed initiative helping homeowners and businesses to save money in the long term by making energy-saving improvements to their properties.
What do I need to do?
Firstly you will need an assessment. Through a Green Deal Provider you can arrange for an assessment of your property. Please note, you are not obliged to use this assessor for any work you want undertaken.
During the assessment an inspector will take a look at all aspects of energy use in your property and will assess where improvements may be made. They will look at things such as:
• Insulation – Loft and Cavity Wall
• Heating – What type of heating system and how energy efficient
• Draught Proofing – Older properties are nowhere near as airtight as they should be
• Glazing – Double or Triple
• Renewable Energy – Technologies such as Solar Panel and Wind Turbines
After the assessment has been completed, the assessor will provide you with a Green Deal Advice Report. This will explain where improvements to the property can be made and also an estimate to what sort of savings can be expected on future energy bills.
Please remember also that the assessor must get your permission if they wish to quote for improvements or recommend products or providers.
The assessor should also be able to give you some indication as to whether you will be eligible for the Cashback scheme. If you do qualify for the Cashback scheme, you must apply and receive your voucher before any work commences.
What's the next step?
Once your assessment as been completed you should have all the information you need to speak with any Green Deal Provider to discuss your requirements. You can get as many quotes as you like and only have to choose the work you feel is right for you. Not everyone is going to want a wind turbine in their back garden!
When you're happy the correct work has been selected and you've chosen a company to carry out the work at an agreed cost, you will need to sign the Green Deal Plan. It is very important that you understand the repayment rules. We will look at this next.
How to make repayments
The amount you repay for Green Deal improvements is based on what a typical household or business is expected to save on energy bills by having the work done.
The cost will be shown on your Green Deal Plan (the contract between you and the provider), and will include the interest rate.
The majority of improvements should go a long way to reducing your energy bill as you should be using less electricity, gas or oil. It is worth remembering though, any future savings are based on energy consumption and the cost of energy in the years to come.
Once all the work has been completed, you will pay the money back through your electricity bill. This way, the Green Deal will stay with the property. If you move at a later date before the agreement is up, the deal stays with the property so you would therefore lose any benefits you had. That is of course unless you move in to a property that already has a Green Deal in place.
Need help to pay?
If you're on benefits, have a low income or live in an older property, you may be able to get help with the costs. For any further advice or assistance click here and select the appropriate region.
Moving home?
It is worth checking when moving properties whether or not your new property has a Green Deal in place. The seller or landlord must show you a copy of the Energy Performance Certificate. This will give details of any improvements made and associated costs that you may be liable for.
It is also worth noting that you can still change your energy provider but you must make sure that they are participating in the Green Deal scheme.