THE IMPORTANCE OF CHOOSING THE RIGHT LINTEL FOR THE JOB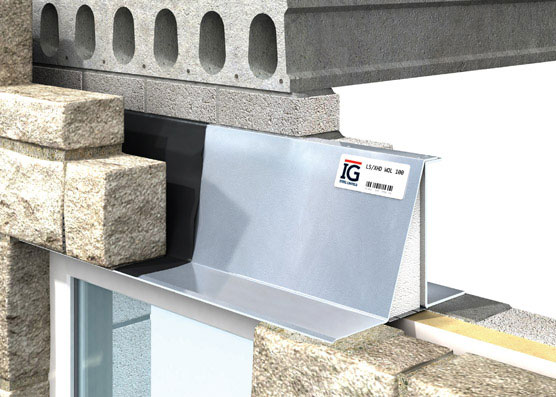 To coincide with our Deal of the week we thought we would take a look a more in depth look at the steel lintels market and products.
Origins of steel lintels
Steel lintels were first seen in the UK market place in the late 60's when IG invented the open back lintel which has now become the industry standard.
It wasn't long before other manufacturers such as Birtley, Stressline and Catnic had brought out similar products when the UK steel lintel market really took off.
In 1967, Brian Robinson developed and pioneered the Catnic brand. This lead to catnic quickly gaining a large market share of the uk's housebuilding industry. Catnic is still synonymous today when customers are ordering steel lintels, often referring to steel lintels with the generic term 'Catnics'
The name Catnic actually comes from the name of Brian's children Catherine and Nicholas.
In 1993, the Caradon group of companies acquired Catnic, this was later followed by further takeovers to form Corus Steel and then, as we are at present,TATA Steel.
The most prominent recent arrival to the market was Keystone lintels. In 1989 they opened their first design, production and distribution facility in Cookstown. This was followed in 1997 with their distribution centre in Birmingham. In 2002, they relocated to a larger distribution and manufacturing centre in Swadlincote, Derbyshire. At this point and with some aggressive pricing and marketing, Keystone lintels quickly became the market leader.
In 2006, the Keystone Group acquired IG to further enhance their market share.
Technical Developments
With the onset of competition, manufacturers looked for ever increasing niche areas, namely specials. With the advances in the market and better technologies being developed, it became possible to have special shaped lintels such as semi-circle, segmental, apex, gothic and also corner lintels. For a look at bespoke designs and to give you some idea of the realms of things achievable, take a look at Keystone Signature Projects.
Design
All the above mentioned manufacturers have a strong group of structural and design teams. With a full set of working drawings, if it's possible, they can design a solution to most structural opening situations.
Making sure you select the appropriate lintel
We come across a common problem when dealing with customers throughout the years in that some customers tend to order the standard duty, more commonly stocked lintels and don't take in to considerations the loading capabilities.
The 2 most common designs of lintels are the aforementioned open back and the box lintels. Both of these come in varying degrees of structural strength capacities from the standard loadings up to the almost girder type extreme heavy duty.
Careful consideration should be given when purchasing any lintel to make sure it is suitable for the job in hand. In some situations, it may even be specified that Stainless Steel lintels are used rather than the more prominent hot-dipped galvanised.
With such a vast array of lintels to suit almost any application, you can start by clicking on either Catnic Lintels, IG Lintels or Keystone Lintels which will take you to the manufacturer's site so an informed choice can be made.
We can help
At Buildershop UK we have many years experience of helping customers select the right steel lintels for the job. Whether it just be 1 opening or a full development, we are on hand 7 days a week to help advise and if necessary, liase with the manufacturer's technical departments of your behalf.
If you have full working drawings you can send us then great, click here to email drawings, at which point we will send them away for a full structural assessment by the fully qualified design teams. They will then produce a full schedule stating which lintel goes in which opening and the relative cost. If you haven't got full drawings don't worry, we can still give you assistance and advice to make sure you choose the right lintel.
Let's face it, nobody wants part of their house falling down!