PORCELAIN - A NEW KIND OF OUTDOOR PAVING FOR 2015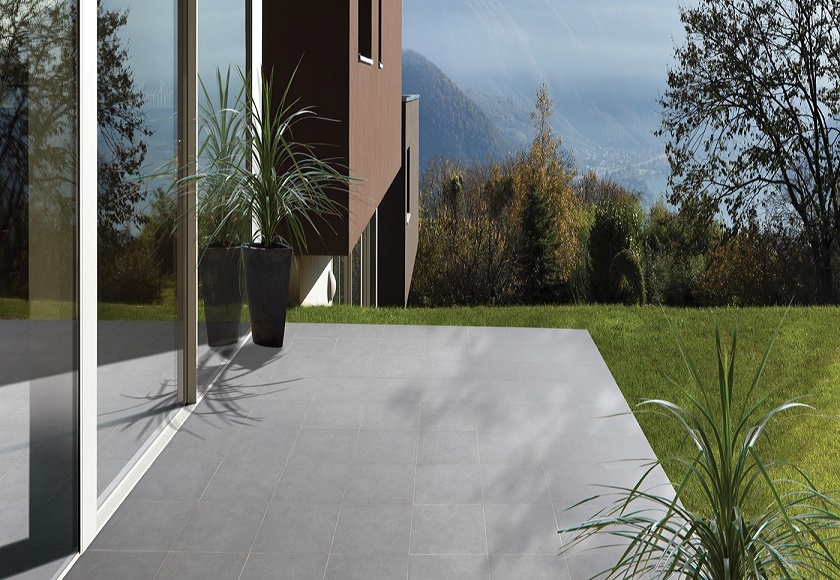 When choosing outdoor paving, we're spoiled for choice. For years we've enjoyed the beauty of granite, fired stone, limestone, concrete, slate, brick, sandstone and marble – all of which can help us to create stunning outdoor spaces.
In 2015, porcelain (yes porcelain!) is the new, exciting option for outdoor paving.
Don't be deceived by what you think you know about porcelain. Ultra-modern and incredibly strong, porcelain paving has a consistent colour and finish, giving you the feeling of a modern, indoor, tiled floor - outdoors.
When created as pavers, the porcelain is fired at up to 1400°C, making the flags incredibly strong and durable. So they continue to look and perform at their best even when faced with the extremes of the British weather.
What does porcelain paving have that traditional paving doesn't?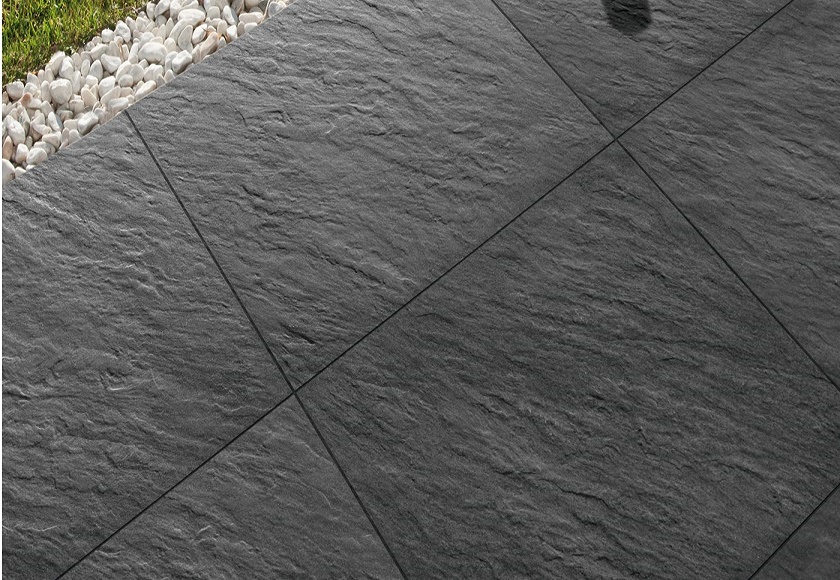 Bradstone Mode - Profiled
Among its other attributes, porcelain is impervious to staining and colour-fading, which makes it virtually maintenance free. It will retain its stunning good looks throughout the years to come, looking as fabulous as the day it was installed.
The Bradstone Mode Textured and Mode Profiled are both ultra-modern in design and have an anti-slip finish; and new for 2015. The difference between the two options is that Profiled has Mica crystals added for an eye-catching finish; Textured has a lightly textured surface.
Visit our Bradstone paving pages to see more images and the classic colour options available.
If you'd like to talk about using porcelain paving to create a stunning outdoor space, give us a call and we'll talk to you about what you need (you should only use pointing mix and grouts recommended for porcelain).
We also have a full and exciting range of Marshalls outdoor paving with plenty of inspirational images to get you thinking about the design possibilities for your garden.
Whatever you need, call us on 01274 602367 or email us at sales@buildershoponline.co.uk