100mm Kingspan Kooltherm K103 Floorboard - Pack 3
Product Code:
I232-R
Reward Points:
282
Price:
£338.58
Ex Tax:

£282.15
Price in reward points: 28214
5 or more £333.00

100mm Kingspan Kooltherm K103 Floorboard premium performance rigid phenolic insulation sheets
The perfect choice for new build and refurbishment projects when a high specification of insulation is required for solid concrete and suspended ground floors. Replacing the previous K3 version, these boards now have a lower lambda value which means the same thickness of insulation is now more thermally efficient than its predecessor
Only available in full packs consisting of 3 sheets 2400 x 1200 x 100mm which have a total coverage of 8.64m2.
Benefits of using Rigid Phenolic K103 Insulation
Premium performance rigid 100mm phenolic insulation–
thermal conductivity as low as 0.019 W/m.K
Resists moisture penetration
Can reduce the cost of related items – soil removal, service connections
Non deleterious material
Unaffected by air infiltration
Easy to cut and handle
Environmentally friendly:
100mm Kooltherm K103 is manufactured with a blowing agent that has zero ozone depletion potential (ODP) and low global warming potential (GWP). This makes it a more sustainable choice than some other types of insulation.
Kooltherm K103 100mm is suitable for a wide range of floor applications, including:
• Solid concrete floors: Kingspan Kooltherm K103 can be laid directly onto a prepared concrete subfloor, before being covered with a screed or other floor finish.
• Suspended timber floors: Kooltherm K103 can be laid between the joists of a suspended timber floor, before being covered with floorboards or other floor finish.
• Beam and block floors: Kingspan K103 can be laid between the beams of a beam and block floor, before being covered with a screed or other floor finish.
• Underfloor heating: Kooltherm K103 Floorboard can be used as an insulation layer beneath underfloor heating systems.
Overall, K103 Floorboard offers a superior thermal performance when compared with other insulation materials.
Here are some additional benefits of using 100mm Kingspan Kooltherm K103:
Improved indoor air quality: Kooltherm K103 is a non-deleterious material, which means that it does not release any harmful chemicals or toxins into the air. This can help to improve indoor air quality and create a healthier environment for occupants.
Increased property value: A well-insulated property is more energy-efficient and comfortable to live in, which can make it more attractive to potential buyers and increase its value.
If you are looking for a high-performance insulation solution for your floor, Kingspan Kooltherm K103 is an excellent option to consider.
For full details of delivery charges, returns, colour variations, and discounts please see our delivery & returns policy.
Write a review
Your Name:
Your Review:
Rating:
Bad
Good
Enter the code in the box below: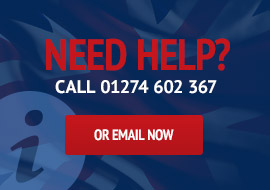 Related Items