100mm Kingspan Thermapitch Insulation TP10 2400 x 1200mm
Product Code:
I170
Reward Points:
40
Price:
£47.70
Ex Tax:

£39.75
Price in reward points: 3975
2400 x 1200mm Foil faced 100mm Kingspan PIR Pitched Roof Insulation Board
Kingspan Thermapitch TP10 insulation board is a rafter level insulation primarily used for tiled or slated pitched warm roof spaces.

Benefits of using PIR insulation
High performance rigid thermoset insulation –
thermal conductivity 0.022 W/m.K
Conforms to Robust Details standards
Insulation of pipes and tanks is unnecessary
No condensation risk
Multi-purpose insulation boards
100mm Kingspan TP10 PIR insulation is a high performance rigid thermoset insulation which can also be used for lots of other applications such a lining walls in between battens and insulating floors; both timber and concrete. TP10 is the sister product of Kingspan TF70 and Kingspan TW55 - same specification just referred to with different names for use in different applications.
How to cut PIR insulation
Easy to cut to the required size with a normal handsaw to friction fit in between even the most awkward of spaces. When cutting and installing, ensure that any gaps are filled with an expanding urethane sealant so there are no cold spots. On thinner boards up to around 50mm, less mess is made if a sharp-bladed knife is used. As it can be quite a messy job, it is advisable to wear safety clothing, especially as dust mask at the very least!
The technical stuff!
Polyisocyanurate, or 'PIR' as it is more commonly known is one of the most thermally efficient insulants in the construction market at present. By combining polyols and isocyanurates a thermoset polymeric material is formed that is both rigid and robust and will not heat when melted. This therefore provides much higher thermal insulation values when compared to thermoplastic products such as polystyrene which would melt when heated.
Unlike many other organic products where performance is largely a function of geology, geography, processing and orientation, PIR can be precisely engineered from first principles to achieve specific and repeatable performance characteristics.
During the manufacturing process, the chemical reaction of combining liquid polyol and isocynates produces a wet, tacky foam which then hardens and sets in any desired form. When producing sheets of insulation, this leads to finer tolerances and consistent thicknesses.
Is PIR Insulation waterproof?
To a certain extent yes. The material is a 'closed cell' product which means that water absorption should be minimal. That said, it is not advisable to leave the sheets outside exposed to the elements for any long period of time. This will cause the edges to deteriorate and discolour. If it does get wet, it should be allowed to dry indoors naturally before installing.
For full details of delivery charges, returns, colour variations, and discounts please see our delivery & returns policy.
Write a review
Your Name:
Your Review:
Rating:
Bad
Good
Enter the code in the box below: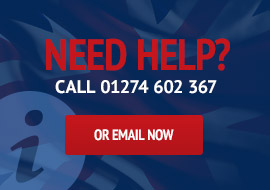 Related Items