11mm OSB 3 Board 2440mm x 1220mm
Product Code:
T099
Reward Points:
13
Price:
£15.95
Ex Tax:

£13.29
Price in reward points: 1329
2440 x 1220 x 11mm OSB 3 Conditioned Sheets
Conditioned OSB or Oriented Strand Board, also known as 11mm Sterling Board is a versatile, tough, low cost, structural building board for use in accordance with EN13986. Precision engineered with no knots and no voids. Manufactured by laying strands of wood in cross-oriented layers which are then bonded together using an ECO resin. A structurally sound sheet is then formed. This multi-purpose board can be used internally and externally in many applications.
As it's suitable for use in dry, humid and wet conditions it makes the ideal choice to be used for flat and pitched roof applications.

Specifically complies with standards: EN 300, BBA, BS5268, Euro Code 5
There are many frequently asked questions when it comes to the uses for OSB 11mm. Here are the most popular:
Are 11mm OSB 3 sheets suitable for a roof?
Ultimately it is fine to use on sloped roofs as long as the timber rafter centres are no more than 400mm apart and a suitable section size of timber is used. For flat roofs we'd recommend using 18mm.
Is 11mm OSB 3 water-resistant?
Yes, it is water-resistant and is the ideal solution to be used in pitched roof systems. When using in such systems, it forms part of the overall structure which is combined with roofing membranes, roof coverings such as tiles or EPDM.
To further protect the boards from water and moisture when used as part of a wall structure, suitable sealers can be applied.
Can I use OSB 11mm for flooring?
In theory for very light traffic areas such as loft storage then yes. If walking on such areas, great care must be taken to try and walk on the supporting joists which will be indicated by screws or nails. For any other flooring applications with joist centres up to 400mm, then 18mm must be used. For joist centres above 400mm, it would be advisable to use 22mm P5 Chipboard Flooring.
If you have any further questions about the uses and applications, please don't hesitate to contact us where our team will be happy to help.
For full details of delivery charges, returns, colour variations, and discounts please see our delivery & returns policy.
Write a review
Your Name:
Your Review:
Rating:
Bad
Good
Enter the code in the box below: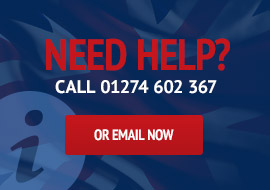 Related Items