Celotex XR4150 2400 x 1200 x 150mm PIR Insulation Board
Product Code:
I142
Reward Points:
72
Price:
£85.98
Ex Tax:

£71.65
Price in reward points: 7165
Celotex XR4150 (replacing XR3150) foil faced insulation board is a multi-purpose insulation sheet developed to provide simple solutions for overcoming localised thermal bridges. Part of Celotex's XR4000 product range which covers sizes from 110mm - 200mm.
With low emissivity foil facings, XR4150 is manufactured from rigid polyisocyanurate (PIR) using a blend of blowing agents that have zero ozone depletion potential (zero ODP) and a low global warming impact.

With Celotex XR4150 you are specifying an insulation board that:
Is specifically designed to eliminate thermal bridges
Comes in thicknesses ranging from 110-200mm, in a standard board size of 1200mm x 2400mm
Is suitable for use in a number of applications including roof, wall and floor systems
Is easy to cut and shape
Includes low emissivity foil facings giving improved thermal insulation performance within cavity air spaces
Provides reliable long-term energy savings for buildings
Multi-purpose insulation boards
Celotex XR4000 can be specified for use in a variety of applications including:
Pitched Roofs
Flat Roofs
Solid Masonry Walls
Timber Framed & Steel Framed systems
Floors
Sheets have a high thermal resistance value of 0.022 W/mK which makes Celotex the ideal choice for PIR insulation when there is a lack of depth to work with.
For full details of delivery charges, returns, colour variations, and discounts please see our delivery & returns policy.
Write a review
Your Name:
Your Review:
Rating:
Bad
Good
Enter the code in the box below: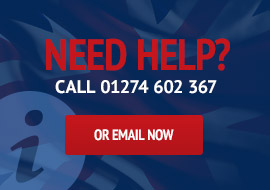 Related Items