HOW TO REDUCE NOISE TRANSFER IN YOUR BUILDING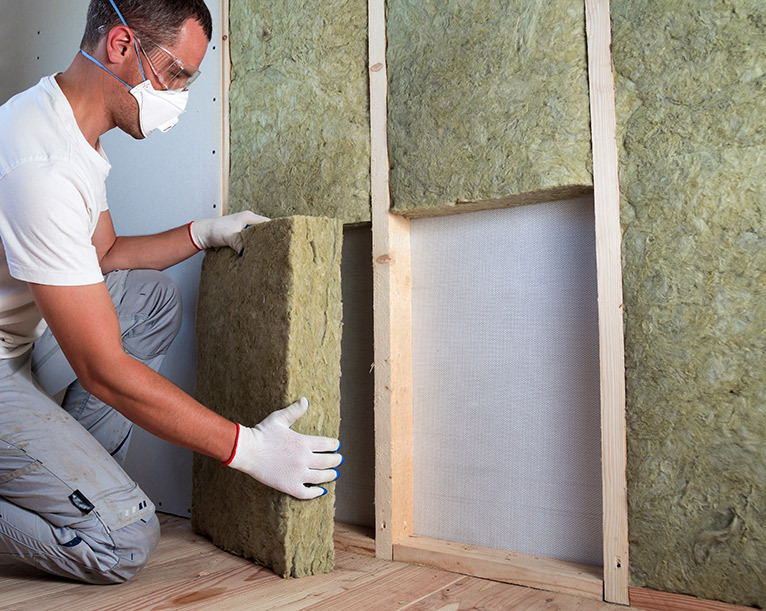 Noise reduction is as important to your build as the bricks and mortar. Our homes are our sanctuaries - a place to relax and recharge - and there is nothing more irritating than hearing conversations, music and television noise from other rooms in your house, from neighbouring properties or from outside.
Soundproofing and acoustics are slightly different: soundproofing prevents noise from transmitting outside the room whereas acoustics uses materials to absorb the sound within the room. There are various products on the market that will address both and give you the result you're looking for.
Building regulations will also require some form of soundproofing to be used between rooms and many products can do the job of thermal performance, fire-proofing and soundproofing in one.
Noise can transfer through windows and doors can be reduced with triple glazing and by fitting airtight fire doors, avoiding open keyholes. Walls, ceilings and floors can be soundproofed using specialist products.

Take a look at the top-performing soundproofing products and how they work:
Rockwool is made from rocks, melted and spun into long fibre strands and compressed into thick, dense mats that make the sound difficult to pass through.
It is designed to be used in walls, ceilings and floors to reduce noise transfer. It also has excellent fire and thermal performance.
Choose from Rockwool Roll, Cavity or Flexi, or RWA45 and RW3 for enhanced sound resistance. See our full selection here Rockwool Insulation
Earthwool is an environmentally-sustainable, flexible, glass mineral wool quilt insulation with excellent sound absorption qualities. Earthwool Acoustic Roll is designed to be used in walls, floors and partitions, complementing plasterboard linings by reducing airborne sound and reducing reverberation in the cavity.
Knauf Earthwool® Acoustic Roll Insulation
Sound-resistant plasterboard sheets are denser than ordinary plasterboard, absorbing the sound and making it harder to pass through. Designed for walls, partitions and ceilings, they are often used with Rockwool or Earthwool insulation and fixed with Resilient Bars to further reduce noise transfer.
Sound Resistant Plasterboard and Resilient Bar
As there are many ways of achieving reductions in sound, these products are often combined and used in systems such as MF Ceilings whereby suspending the ceiling also offers great benefits.
When fitting soundproofing, make sure you're protected from the fibres with the right PPE: goggles, disposable mask, gloves and ideally a boilersuit to protect your skin and clothing. You'll also need to ventilate the area you're working in if possible, so make sure you open all windows and doors.
It isn't always possible to completely sound-proof a room; loud or low-frequency noise may still be heard, but these specialist products will significantly reduce everyday noise and vastly improve the quality and appeal of your project.
There is also many other products and accessories on the market that can be used to help comply with Part E of the Building Regulations that can assist when looking reduce both airborne and impact sound in floors, ceilings and walls. These are typically made from recycled rubber and foam materials which are often supplied in rolls or mats.
As there are far too many to list here, Buildershop can help. We stock a wide range of noise reducing products, but if you're unsure which products are right for your build, please contact us and we can help in giving you the advice you need to make sure the optimum level of noise reduction is achieved.