Sound Resistant Plasterboard
Sound Resistant Plasterboards from British Gypsum, Knauf & Siniat (formerly Lafarge) GTEC. Depending on the manufacturer, boards are known as SoundBloc, Sound Panel or DB Board respectively.
Manufacturers vary depending on location and or the quantity ordered. If you have specific requirements, please get in touch on 01274 602367 or emailsales@buildershoponline.co.uk where we will assist where possible.
SoundBloc, Sound Panel and DB Board - all give superior sound insulation
Sound Resistant Plasterboards have a high density core which means the boards benefit from superior sound absorption qualities. They are ideal for residential applications where the reduction of noise levels are required.
Multiple choices
We have the most commonly stocked sizes listed here but it may be possible to source the thicker, larger sized sound resistant plasterboards depending on your location and the quantity required. The largest size available in this board is 3000 x 1200 x 15mm. Please get in touch and we'll be happy to discuss the other size options available.
Where and how to use them
Sound Resistant Plasterboard sheets can be used for walls and ceilings. They are commonly used in conjunction with products such as Rockwool SL920 insulation and Resiliant Bar to further reduce the impact of sound transfer.
Walls
If fixing to masonry walls, be it internal or external the usual method is to 'dot and dab'. This means using a suitable Dri-Wall Adhesive or Bonding Compound which the boards then adhere to, keeping them firmly in place. They can also be mechanically fixed to timber battens that would be fitted to external walls.
Sound Resistant Plasterboards can also be mechanically fixed to timber stud partitions, metal stud partitions or metal wall lining systems.
Ceilings
If fixing to ceilings, mechanical fitting is the way to go. This should be done by using clout nails or drywall screws. They can be fixed to either timber joists and rafters or the metal MF ceiling system.
Finishing
Once in situ, they are ready for either direct decoration, providing the correct jointing and sealing procedures have been followed or 'skimmed' with a suitable plaster finish such as Thistle Board Finish or Thistle Multi Finish.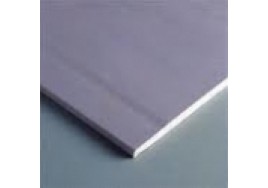 **Please note due to the current UK-wide plasterboard shortage, there may be a delay with your order..
From: £15.78 (EX. VAT)
£16.72 (EX. VAT) | £20.06 (INC. VAT)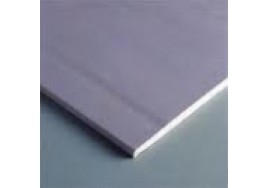 **Please note due to the current UK-wide plasterboard shortage, there may be a delay with your order..
From: £19.56 (EX. VAT)
£21.07 (EX. VAT) | £25.28 (INC. VAT)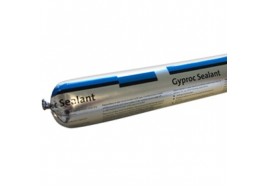 Now in 'sausage' form rather than the previous cartridge type, Gyproc acrylic sealant and adhes..
From: £27.55 (EX. VAT)
£27.55 (EX. VAT) | £33.06 (INC. VAT)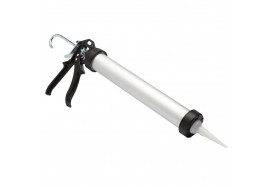 Applicator gun used to apply Gyproc acrylic sealant and adhesive. ..
From: £94.80 (EX. VAT)
£94.80 (EX. VAT) | £113.76 (INC. VAT)