100mm Knauf Loft Roll 44 Insulation - Combi Cut
Product Code:
I024
Reward Points:
33
Price:
£39.42
Ex Tax:

£32.85
Price in reward points: 3285
20 or more £37.31
50 or more £37.02

100mm Knauf Loft Roll 44 Insulation - 13.89m2 Pack. Lightweight, flexible, resilient and non-combustible; a perfect solution for stopping heat-loss.
Knauf Loft Insulation Roll (formerly known as Earthwool) is an energy efficient, easy to install and cost-effective product for insulating your loft space. It is made from sustainable, recycled glass mineral wool, which is a natural material that is both fire and water resistant. The product measures 100 mm in thickness, giving your loft a high level of insulation when combined with other thicknesses whilst also helping to reduce energy bills.
The product is also highly durable and is resistant to moisture and mould, meaning that it offers a long lasting insulation solution making it a great choice for keeping buildings insulated for many years. Additionally, the insulation is safer to handle than similar products from other manufactuers. It is however still advisable to wear protective clothing when installing it.
Knauf Loft Roll 44 is also environmentally friendly. It is made from recycled glass and contains no added chemicals, making it an ideal product for those looking to reduce their environmental impact. Furthermore, the product has a low embodied energy, meaning that it requires less energy to produce than other insulation materials.
Where can I use Loft Roll?
100mm Knauf Loft Roll, as the names suggests is primarily used to insulate the voids in between ceiling rafters within the roof space. The product is lightweight and easy to install. Simply roll out the insulation, cut to size and then place it between the joists of your loft. A common practice with current building regulations is 2 layers, laid at 90 degrees to one another. The product is also non-combustible and has an A+ rating for fire safety.
100mm Loft Rolls can also be used to insulate in between separating floors within a dwelling to provide a heat loss solution from the room below. This also provides a basic level of sound insulation. Stud partition walls are often filled with this material to provide the same basic level of sound insulation.
Knauf Combi Cut Loft Roll 44 Rolls are 1140mm wide and perforated or cut to suit both 400 and 600 roof joist centres.
ECOSE® Technology and performance
Knauf's ECOSE technology is a completely natural, formaldehyde-free mineral wool and has no known threat to the environment along with zero Ozone Depletion Potential (ODP) and zero Global Warming Potential (GWP). Thermal, fire and acoustic performance still remain good with a thermal resistance value of 0.044 W/mK and a Euroclass A1 to BS EN 13501-1 fire rating.
For full details of delivery charges, returns, colour variations, and discounts please see our delivery & returns policy.
Write a review
Your Name:
Your Review:
Rating:
Bad
Good
Enter the code in the box below: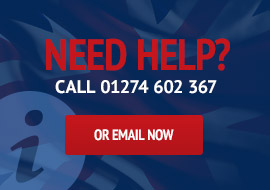 Related Items