EVERYTHING YOU NEED TO KNOW ABOUT CHOOSING AND USING THE BUILDER'S FRIEND... PLASTERBOARD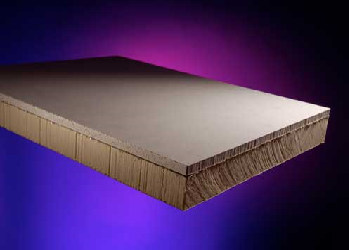 Are you really getting the most from your plasterboard?
Plasterboard is one of the most versatile, easy-to-use and cost-effective building products available. From simple space division through to high performance walls and ceilings, it's designed to meet the most demanding requirements for fire resistance, sound insulation, moisture resistance and heat insulation.
By arming yourself with a little knowledge, plasterboard may just become your best friend.
Standard wallboard – anything but standard
Inexpensive and widely used for internal walls and ceilings, standard wallboards are quick and easy to install, giving you a structure that's ready-to-plaster. You can even decorate straight onto standard wallboards as long as they have the correct jointing and sealing.
The lightweight materials used in plasterboard can translate into substantial savings when compared to traditional masonry. Plus the speed of installation keeps building costs down and often means a speedier overall completion of your build.
Any of the following types of plasterboard can be added to standard wallboard to 'upgrade' it to a higher specification, or to bring it in line with current building regulations – how's that for versatility?
Fire Resistance
Did you know that fire resistant plasterboard can help to prevent the rapid spread of a fire through walls and ceilings?
The board's internal format, and the use of glass fibres and other additives, keeps the fire's temperature down. When applied in a multi-layer format, specialist fireboards such as Gyproc FireLine can provide varying degrees of fire resistance from 30 minutes up to four hours.
It goes without saying that choosing to use this kind of plasterboard in your build could be a lifesaver.
Superior Sound Insulation
There's nothing more annoying than hearing your neighbours' music, or even their conversations, drifting through your wall. Even inside your own house, music played upstairs can invade the peace downstairs. Loud kitchen appliances such as extractor fans and dishwashers would be better appreciated if you could also be relaxing in an adjoining room!
Sound Resistant Plasterboards have a high density core, giving reliable sound absorption in walls and ceilings. Simply by choosing to use sound resistant plasterboards could make a huge difference to the quality and enjoyment of your living environment.
Moisture Resistance
In wet conditions, such as kitchens, bathrooms and wet rooms, moisture resistant plasterboard is essential. Some moisture resistant boards use silicone additives, others are highly water resistant and glass reinforced such as Glasroc H Tilebacker.
Both types of plasterboard will make sure your room stays looking good, giving tiles strong adhesion and giving you peace of mind that your room will perform as it should.
Don't forget that problems can be caused by condensation in any room, whether it's a new building or a refurbishment. Foil backed plasterboard is a good option here, as it creates a vapour barrier to limit moisture diffusion.
Heat Insulation
We all know how the UK can easily experience freezing temperatures in the depths of winter, so it's essential to take steps to insulate your property from the ground up.
Thermal Laminate Boards are standard internal wallboards with a layer of insulation bonded to them, giving a thermal resistance value of up to 0.020 W/m.K.
The most well-known and respected products on the market are Kingspan Kooltherm® K17and K18 boards, Celotex PL4000 and Gyproc ThermaLine. Each one of these boards has a track record of giving reliable, long term energy savings.
Plus, because your insulation, plasterboard and vapour control layer can be all be installed in one process, you'll significantly reduce labour time and cost.
We hope this guide has shown you some of the benefits of the different types of plasterboard available, and will help you to choose the right options to help make your build a complete success.
As you may have gathered, we love plasterboard, and we have access to a superb range plus plaster and other accessories you may need.
We're always happy to offer help and advice. If you need any help with the kind of plasterboard you should choose, give us a call 01274 602367 or email us at sales@buildershoponline.co.uk.
Happy building!