Celotex CW4000 Insulation
Celotex CW4000 (replaing the CW3000 range) is an insulation board aimed specifically at partial fill cavity wall applications.

With low emissivity foil facings, CW4000 is manufactured from rigid polyisocyanurate (PIR) using a blend of blowing agents that have zero ozone depletion potential (zero ODP) and low global warming potential (GWP).

With Celotex CW4000 you are specifying an insulation board that:
Is easy to fit between wall ties using cavity tie clips for retention
Comes in thicknesses ranging from 25mm-100mm
Comes in conveniently sized boards for installation between cavity wall ties
Includes low emissivity foil facings giving improved thermal insulation performance within cavity air spaces
Has excellent dimensional stability
Provides reliable long term energy savings for buildings
Is available in a standard board size of 1200mm x 450mm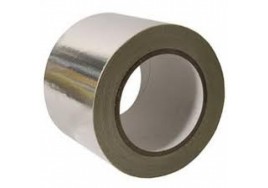 50mtr Aluminium Foil Tape (Various Sizes) Aluminium foil tape is an all weather aluminum foil tap..
From: £8.34 (EX. VAT)
£8.34 (EX. VAT) | £10.01 (INC. VAT)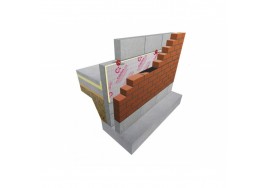 Celotex CW4050 Cavity Wall PIR Insulation 11x 1200 x 450 x 50mm sheets per pack = 5.94m2 ..
From: £42.08 (EX. VAT)
£42.89 (EX. VAT) | £51.47 (INC. VAT)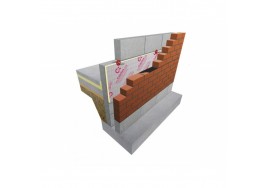 Celotex CW4075 Cavity Wall PIR Insulation 8x 1200 x 450 x 75mm sheets per pack = 4.32m2 C..
From: £45.77 (EX. VAT)
£46.37 (EX. VAT) | £55.64 (INC. VAT)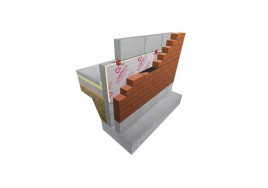 Celotex CW4100 Cavity Wall PIR Insulation 6x 1200 x 450 x 100mm sheets per pack = 3.24m..
From: £44.51 (EX. VAT)
£44.96 (EX. VAT) | £53.95 (INC. VAT)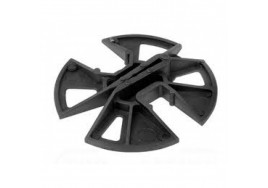 Universal Retaining Clips (Bag 250) Plastic retaining clips for holding back insulation to blockw..
From: £32.64 (EX. VAT)
£32.64 (EX. VAT) | £39.17 (INC. VAT)