Multi Layer Foil Insulation
Space saving multi-layer foil insulation from Web Dynamics and Actis.
A different way of looking at insulation
Multi-layer foil insulation is a relatively new technology that has taken a different direction in terms of how we insulate our roofs. Traditionally, higher thermal performance levels have been achieved by putting more and more PIR insulation or quilt type products in between the voids of rafters. Multi-layer foil insulation reduces the thickness of these other types of insulation that are needed whilst also providing an airtight finish therefore eliminating cold-bridging.
How do they work?
They are made from internal and external layers of reflective film which reflects thermal radiation. These layers are then separated with foam wadding which create a barrier against the transmission of cold or heat.
With their multi-layered make-up, they act against all types of thermal transfer simultaneously.
Testing
Whether you choose the Thinsulex TLX Silver or the Triso-Super 10, you can be confident that you are getting a product that has been rigorously tested to all the relevant European Standards where applicable. Details of such tests can be found on the links within the product page details.
Applications
Multi-layer foil insulation is most commonly used in roofs, both under and over rafter application but is also used in walls.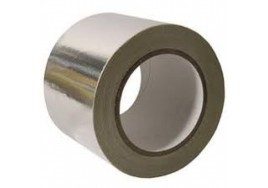 50mtr Aluminium Foil Tape (Various Sizes) Aluminium foil tape is an all weather aluminum foil tap..
From: £8.31 (EX. VAT)
£8.31 (EX. VAT) | £9.97 (INC. VAT)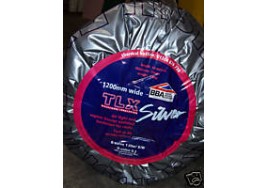 The market leader in multi-foil insulation solutions, Thinsulex TLX silver can be used in roofs..
From: £79.45 (EX. VAT)
£79.45 (EX. VAT) | £95.34 (INC. VAT)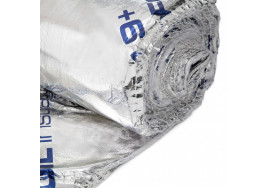 Superfoil SF19 Plus is a multi-foil thermal insulation can be used in a variety of roof insulation a..
From: £87.50 (EX. VAT)
£96.25 (EX. VAT) | £115.50 (INC. VAT)